Flooring Offers & Offcuts
We have a large selection of Safety Flooring and Smooth Flooring Off-Cuts, as well as a wide selection of various Vinyl Tiles that have been discontinued by manufacturers that we are selling off at prices starting from as low as *£3.59m² (Estate Vinyl Tiles) upto around *£15m² depending upon product. For details please contact our Sales Office Hotline on 01603 427247
(Details will be posted here in the future) *All prices + VAT
KARNDEAN & PICASSO - Discontinued Bargains
For details of some MEGA CHEAP Karndean (discontinued) please contact our Sales Office. Alternatively Trade Account Customers 'Log In' to view a list of recent availability.
Screedmaster 2 Ultimate and Screedmaster Flow (Trade Only)
Special offers now available on sceeedmaster 2 Ultimate and screedmaster flow Please call 01603 427247 for further info.
Gripfill Promotion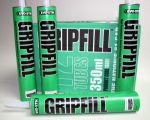 gripfill-promotion-new-2017.pdf
Flexy Fix